Very often people just need a website as a legitimate representation of their business, and once it's built everyone can relax, but if you want to use your site to bring in new business, it is essential that the site be active.  That means adding new content, and promoting it with social media.
When we create your website, we optimize the site structure right from the beginning, taking into consideration, menus, keywords in URL's, length of Title tag, snippet description, subheadings, labelled images, readability, and much, much more, so your website is optimized for the search engines.
When your website is ready, we submit a sitemap to Google, Yahoo, Bing, Yandex and Ask (Search Engines).  These are the big ones, and the little search engines feed off of them, but if you wish, you can always add your site to the smaller ones too.  
To Help Promote Your Website/Business
1. "Claim Your Business".  Read about Citations and use the list to register your business with as many directories as possible.
2. Do a search for "Submit My Website" and list your site on as many FREE search engines and directories as possible.  I personally don't think it's worth it to pay for this service when it's something that anyone can do.  It's just time-consuming.
3. Ask friends, relatives and co-workers to do a search for your main keyword or keyword phrase, and then click on the link to your website.  Let them know that your site may not be on the first page.  It may not be on the fifth page.  They will just have to keep looking until they find your site, but don't let them click on a link other than yours.  Google wants to know what sites are being clicked for what keywords, so if they click on another site, they are actually promoting others instead of you.
Then ask them again in a few days, and again in a few more days until you lose all your friends.  LOL
4. Get listed with Google My Business.  This will put your website in the top right corner when someone does a search for your business.  Ask people to post reviews.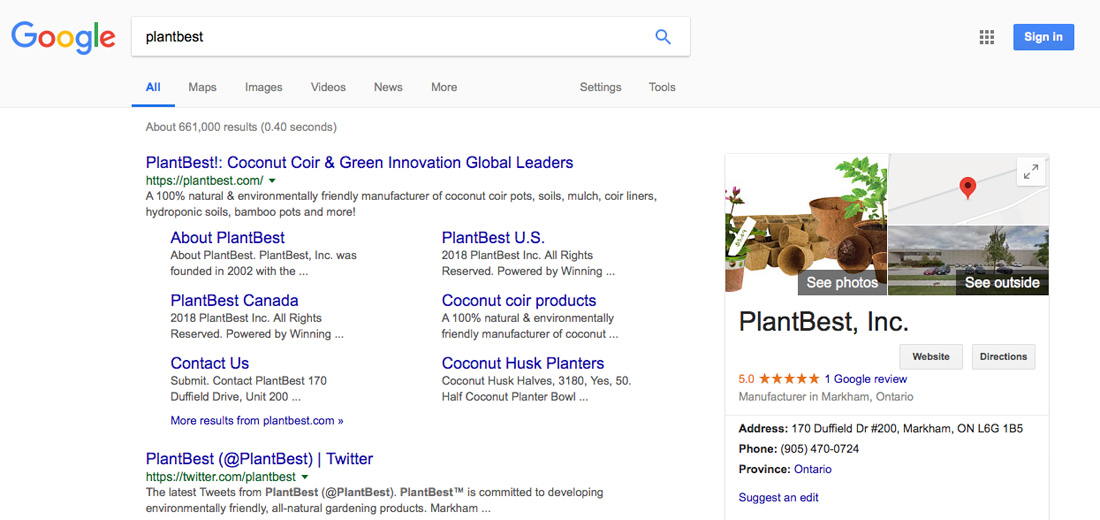 5. Try to exchange links with other sites.
6. Create a Facebook page and ask people to "Like" and "Follow" you.  You can do the same with other social media like Twitter and Google+.
7. Put a "Subscribe to Newsletter" form on your website, and notify people when you post new content, have a sale, etc.
To Stay Ranking In The Search Engines
To stay ranking in the search engines there is no magic formula.  You MUST show that you are an active website with excellent, current content that is of higher value than your competitor's.
Add new content regularly, and then mention the new content, with the link, on your social media and in your newsletter.
New content should contain a minimum of 300 words, preferably 900 words.  More is better.  Include your keyword phrase several times, and label your images with the keyword phrase. Each page should have its own unique keyword phrase.
Add content that will keep your visitors on your website, such as educational videos from YouTube.
See also About Citations and About Getting Reviews