Cost to Build the Website
As a basic guideline, the cost to build a website for a basic store front, an established business, or business with more than one employee, starts at $600 for unlimited pages, including a photo gallery with as many images as you want.
Extras, such as e-commerce, coupons, language translation, purchased images, setting up newsletters, blogging pages, and video may cost more if it involves special coding or software.  Otherwise it will be included in the above price.
This one time fee includes:
★  registration & configuration of your Domain Name (example: bestwebsites.ca) - extra domain names are $30/yr
★  Dedicated IP Address if needed for e-commerce
★  Domain Validation (DV) SSL Certificate so your site shows as secure (

), instilling confidence in potential clients
★  Design of your website according to your instructions, taking into account any established logos and colours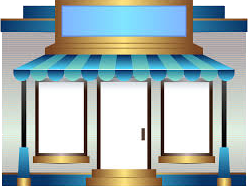 ★  Editing of content for grammar and spelling
★  Photo Enhancement including increasing saturation & contrast if needed, cropping and sizing
★  Animation if you want it
★  Search Engine Optimization of all pages including keywords, meta descriptions, links, labelling of images, etc
★  Sitemap creation and submission to Search Engines
★  all sites are set up with Google Analytics
★  all storefront sites are set up with Google My Business
★  numerous steps taken to assure Security of your website from hackers
---
Cost to Host the Website
Hosting for medium to large business websites is $600/yr, depending on the size of the website, bandwidth required (example: for sending newsletters), and the monthly attention needed.
This yearly fee includes:
★  renewal of Domain Name(s)
★  renewal of Software Licenses as needed
★  renewal of SSL Certificate
★  up to 5 Professional Email Addresses such as sales@yourdomain.com
★  hosting on our own Dedicated Server with guaranteed 99% uptime
★  updating of all Software as required - site is checked daily
★  regular Backups (nightly database and weekly file backups - more if you need it)
★  regular submission (usually monthly but could be more often) of your site to Google, Yahoo, Bing, Ask (Search Engines)
★  updates to your site such as Coupons, Specials, etc with no extra charges
★  all sites are protected by many layers of Security Hardware and Software on the server and on each website
---
Note:Â  Prices are based on the "whole package" of building the site and hosting.
---
For Canadian Residents Only
13% HST applies if you are a Canadian resident.
A deposit of $100 may be required to secure your domain name and begin website creation.
The balance is due upon completion to your satisfaction.