Price to Build the Website
The price to build a website for a home-based business with no employees, starts at $300 for up to five pages, including a photo gallery with as many images as you wish.
Extras, such as e-commerce, coupons, language translation, purchased images, setting up newsletters, blogging pages, and video may cost more if it involves special coding or software.
This one time fee includes:
★  Registration & configuration of your Domain Name (example: bestwebsites.ca) - extra domain names are $30/yr
★  Dedicated IP Address if needed for e-commerce
★  Domain Validation (DV) SSL Certificate so your site shows as secure (

), instilling confidence in potential clients
★  Design of your website according to your instructions, taking into account any established logos and colours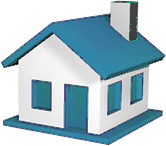 ★  Editing of content for grammar and spelling
★  Photo Enhancement including increasing saturation & contrast if needed, cropping and sizing
★  Animation if you want it
★  Search Engine Optimization of all pages including keywords, meta descriptions, links, labelling of images, etc
★  Sitemap creation and submission to Search Engines
★  all sites are set up with Google Analytics
★  all sites are set up with Google My Business
★  numerous steps taken to assure Security of your website from hackers
---
Cost to Host the Website
Hosting for all individual/home-based business websites is $200/yr.
This yearly fee includes:
★  renewal of Domain Name(s)
★  renewal of Software Licenses as needed
★  renewal of SSL Certificate
★  up to 5 Professional Email Addresses such as sales@yourdomain.com
★  hosting on our own Dedicated Server with guaranteed 99% uptime
★  updating of all Software as required - site is checked daily
★  regular Backups (nightly database and weekly file backups - more if you need it)
★  regular submission (usually monthly but could be more often) of your site to Google, Yahoo, Bing, Ask (Search Engines)
★  updates to your site such as Coupons, Specials, etc with no extra charges
★  all sites are protected by many layers of Security Hardware and Software on the server and on each website
---
Note:Â  Prices are based on the "whole package" of building the site and hosting.
---
For Canadian Residents Only
13% HST applies if you are a Canadian resident.
A deposit of $50 may be required to secure your domain name and begin website creation.
The balance is due upon completion to your satisfaction.